Services
"Every woman deserves appreciation and each D'NOUR creation is one such appreciation gift for her."
To ensure the highest customer satisfaction, durability and longevity of our unique creations, we offer complimentary services which includes Packaging, Delivery, Cleaning & Polishing and Jewelry Inspection.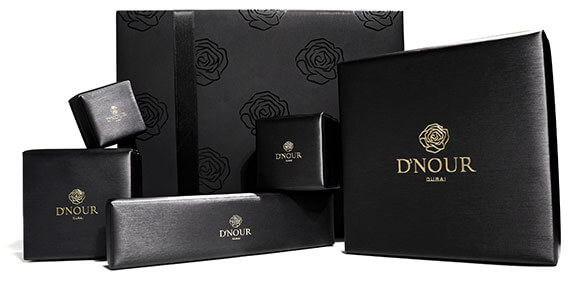 Packaging
Each order is packed & delivered in separate package. D'NOUR Black Box contains your beautiful jewelry in a stylish Jewelry Box along with a Jewelry Certificate, an Appreciation Note & an Invoice. A special Cleaning Cloth is also included to help with the care of the jewelry.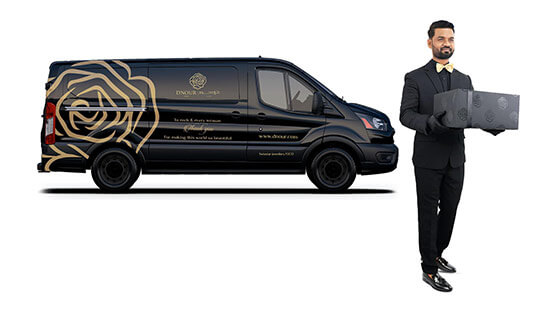 Delivery
We believe jewelry buying is a personal affair for you and that's why our executives personally deliver the orders to your doorstep. In fact, not only just delivering but making sure you get all the required information about the jewelry & its care. Our enthusiastic executives find pleasure in addressing to all queries that you may have concerning the brand or our creations.
Note – D'NOUR delivery service is currently available within the UAE, International deliveries are made through FEDEX.

Cleaning and Polishing
D'NOUR creates jewelry that embodies a glittering sophisticated personality. Our in-house experts recommend that cleaning and polishing be done twice a year to ensure long lasting shine. Our complimentary for life cleaning and polishing service ensures your D'NOUR jewelry is forever glowing.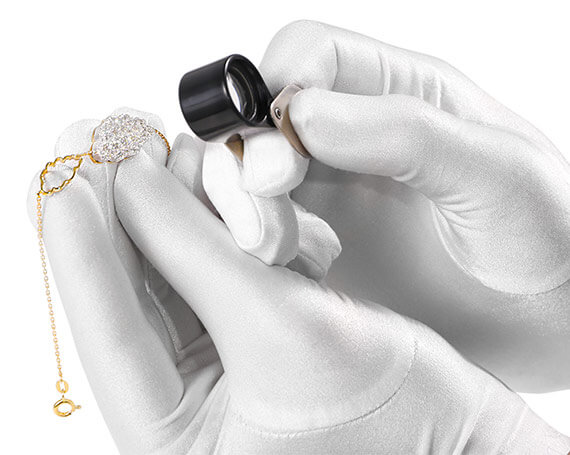 Jewelry Inspection
Our intricate pieces are examined by our experienced artisans for any signs of wear & tear, which includes broken prongs, broken or lost diamonds and broken chains. Yearly inspections of your D'NOUR jewelry ensure the pieces live a long life, adding D'NOUR's charm to your life for years to come.