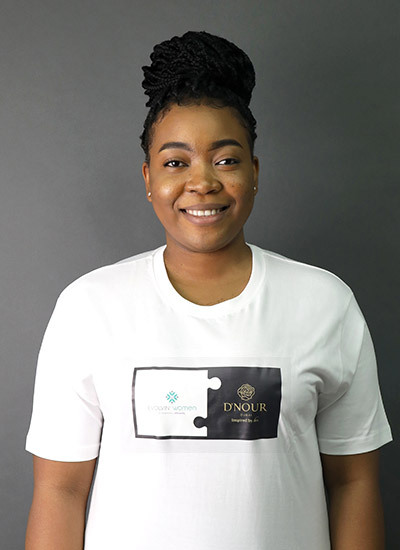 Hi, I'm
Aisha
& you are
amazing!
I thank you for your purchase with D'NOUR.
It has allowed me to reach out to my dreams.
It has allowed me to reach out to my dreams.
Have faith
I believe everyone has the potential to be great and it is in our hands to make or break our lives, because we control our outcomes to a certain degree. Having faith in yourself, your abilities & your God, helps you build strong character to face every difficulty & come out winning from any challenging situation.
Carry your confidence with pride
As the world progresses, a woman's biggest strength is her confidence. She must stand strong in her self-confidence and blossom into the power that the world can see.
Choose your company wisely
Our company determines our direction and influences our goals. Hence, as we age into adulthood and focus on the important things in our lives, we must choose wisely whom we hang around with, as their influence play a major role in determining our direction.
Have strong morals & beliefs
Never compromise on your morals even when situations test you, your morals and beliefs define you, make you unique and make you stand out. It speaks volumes and it is everything that you understand of this world & the world understand of you.
Never lose hope
My story never broke me, and my life never let me down, because I took every opportunity to learn lessons and shape the Aisha that I am today. Never lose hope, have faith in the process, all that is required is patience, determination and focus; In the end everything will fall in place.
Advice for the future
I believe everyone is capable of reaching out for the stars, as I am living proof of the same.
Hang on to your faith & your confidence and never lose hope.