Collection
Cloud Love You
Color
White Yellow
Material
18K Gold
Diamond Weight
1.60 Cts.
Price
* Required
(Inclusive of UAE KSA USA Taxes, Customs & Free Shipping.)
(Prices may vary based on exchange rate & country of delivery.)
---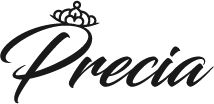 The Precia Collection effortlessly unites artistic design and exceptional craftsmanship creating luxurious signature jewelry, emanating love and eternal gratitude.