Collection
Moon 21
Color
White
Material
18K Gold
Diamond Weight
2.10 Cts
Price:
(Inclusive of VAT + FREE delivery)
PRECIA Collection is a unique gesture of appreciation for her.
Moon 21 celebrates the strength, courage, passion and determination of the 21st century woman.
The Moon 21 Bangle affirms its luxurious quality with the setting of 21 lustrous diamonds, making it the perfect gesture for the modern woman.
Delivery
Our pieces are made to order, to ensure it is made exclusively for you and to reduce the impact on the environment.
Delivery in 7-9 working days, on appointment as per your convenience, between 10am - 6pm, Sunday to Thursday.
Cancellation
You're free to cancel your order any time before the receipt of your delivery in 2 easy steps
Make a cancellation request through your D'NOUR account.
Receive your refund.
Returns
You can get your orders either exchanged or refunded in 5 easy steps.
Make a return request through your D'NOUR account.
Prepare package for pickup.
Handover the package to D'NOUR Executive.
Receive Quality Verification Check (QVC) Report.
Receive your exchange/refund.
For more details, please read our Cancellation, Exchange & Refund Policy & Procedure.
---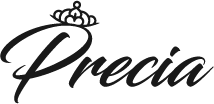 The Precia Collection effortlessly unites artistic design and exceptional craftsmanship creating luxurious signature jewelry, emanating love and eternal gratitude.